Time for the shivers, shrieks and screams to begin!
Following this post, are the fourteen Minions. Just click on the posts you'd like to read more about.

Agents, you can head over to Mike's blog and Laura's blog as well to make more requests. (But don't worry, Minions will take no prisoners!)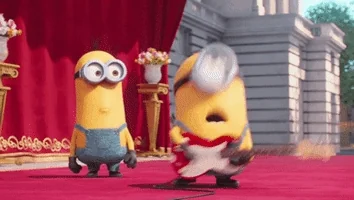 No commenting, cheerleading, etc. Only agents will be able to comment.
IMPORTANT NOTE: Opera and Safari Browsers may NOT allow you to comment. Using another browser is HIGHLY recommended. Agents can email NightmareonQueryStreet@yahoo.com if they have trouble or let us know on twitter.
We're going to be under the hashtag #NoQS, shouting out agent appearances. So vent, be nervous, cheer each other on, and hold hands over Twitter. One of the best parts of contests is seeing how the writer's community gathers and supports each other.
For the next two days, agents will have fun ways to request in the contest.
They can SCREAM for a full request.
They can SHRIEK for a 50 page request.
They can

SHIVER

for a 10 page request.
And agents can make as many requests as they want! So go wild! We have some awesome talent for you to read.
I want to say a quick thanks to the mentors who all did such a wonderful job helping with revisions.
GOOD LUCK EVERYONE! Hope you all get a ton of frighteningly amazing requests!
And remember: Minions Rule!