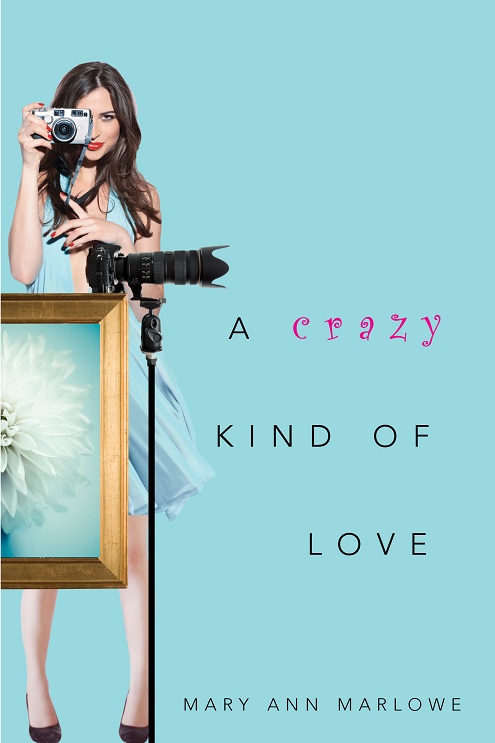 Release Date November 28, 2017
Synopsis
In this irresistible new novel by Mary Ann Marlowe, one woman's up-close and sexy encounter with a tabloid sensation reveals the dizzying—and delicious—dilemma of dating in the spotlight . . .
Celebrities hold zero interest for photographer Jo Wilder. That's a problem, since snapping pics of the stars is how the pretty paparazza pays the rent. So when Jo attempts to catch a money shot atop the broad shoulders of a helpful bystander, the only thing she notices about the stranger she straddles is that he's
seriously
hot. Only later does Jo learn that he's also Micah Sinclair—one of rock's notorious bad boys…
Soon Jo is on the verge of getting fired for missing a Micah Sinclair exclusive. Until she's suddenly being pursued by the heartthrob himself. But how can she be sure the musician's mind-blowing kisses are the real deal? Her colleagues claim he's a media whore, gambling on some free PR. But something has Jo hoping Micah's feeling the same powerful pull that she does. A pull so strong, she can't resist becoming his latest love, even if it means she might become the media's latest victim . . .
Praise for Mary Ann Marlowe's Some Kind of Magic
"Marlowe makes a name for herself in this hilarious and sexy debut."
—Booklist
"Frisky, Flirty Fun!"
–Stephanie Evanovich, New York Times bestselling author of The Total Package
Available November 28, 2017 from Kensington. Pre-Order at all digital retailers:
Amazon
|
BN
|
Kobo
|
Google Play
|
Goodreads
|
BAM!
Excerpt
More people rolled in, either on foot or via personal motorcade. The feeding frenzy intensified as the level of fame increased. Some celebrities disappeared as quickly as possible. Others walked the runway, stopping to give the photographers ample time to capture them, only answering questions about whichever project they wanted to publicize.
By the time Micah Sinclair emerged from a black sedan, tall and confident, voices had reached fever pitch.
"
Micah, over here!
"
As his car drove away, Micah stood a moment to take in the scene. Rather than escape the fishbowl or pose for publicity shots, he shook hands with one of the reporters and chatted for a few seconds before he came my way. He tilted his head back, and his face lit up.
"Wally!" He crossed over, hand outstretched. "Haven't seen you around in a while. I hope everything's good at home."
Wally actually put his camera down to shake Micah's hand. I glanced around. Nobody was taking pictures. Was there something inherently un-newsworthy about a guy talking to the media? I lifted my camera and started shooting. The whirr of my camera caught Micah's attention, and he turned away from Wally with a wide-eyed look of recognition.
He put his hand up against the flash and peered around his fingers. "Jo-Josie from Georgia! I didn't expect to see you again so soon."
Since he was facing me, I kept snapping pictures. Knowing that Andy would want me to at least get a comment if I could, I blurted out, "Hey, Micah. Are you here alone tonight?"
I knew I should have asked him something more specific, but he was smiling that cocky-bratty grin, and it was messing with my killer instinct. If I had a killer instinct.
"I am. Or at least I came here alone." The cameras around us began to flash, but Micah kept his cool, eyes on me, as if we were still standing on the sidewalk in Park Slope, all alone. His lip curled up on one side, like he was gearing up for a challenge. "How'd you like to be my date?"
Now I dropped my camera, and it slammed into my gut.
Oof.
Damn if Andy hadn't called it. I still couldn't process the invitation. "Sorry, what?"
He gestured with his head toward the steps. "Come on. You'll get better pictures inside."
I threw a glance at Wally who looked as envious as Charlie Bucket when the last golden ticket was found. He nodded me forward. Now that fantasy had turned into reality, I realized I wasn't remotely prepared to rub elbows with the same people I needed to exploit. "Sure. But are you sure it's okay? Nobody will mind?"
"Eden will, but I owe you one. And besides I have an in with the guy throwing the party." He offered me his elbow. "Come on. Don't be shy. You might get that Pulitzer prize shot."
I gathered my gear together. Micah stopped and looked down at me while I threw my camera bag and backpack over my shoulder and straightened up. At my full height, he only had a couple of inches on me. I put my hand around his proffered bicep, completely aware of the feel of his skin on my fingertips. He turned his blue eyes on me, and I forgot how to breathe.
The smile dropped from his face for a second, and he asked, "Everything okay?"
I sucked in a lungful of air and laughed off my nerves. "Entering enemy territory for the first time."
His confident, charming smile returned, and he led me up the steps into the brownstone—my own personal Trojan horse.
Micah nodded at the burly man inside the door as we passed. "This is Jo. She's with me."
The bouncer shot me a look of grudging respect. "Good luck."
As Micah pulled me along, I looked back, unsure what the bouncer meant by that, but he'd already turned his attention away, so I faced forward, glancing around wildly for any A-list celebrities.
And it hit me for real. I was on the inside.
Author Bio:
Mary Ann lives in central Virginia where she works as a computer programmer/DBA. She spent ten years as a university-level French professor, and her resume includes stints as an au pair in Calais, a hotel intern in Paris, a German tutor, a college radio disc jockey, and a webmaster for several online musician fandoms. She has lived in twelve states and three countries and loves to travel.
Connect with Mary Ann
Twitter
|
Facebook
|
Goodreads
|
Website
|
Newsletter Signup