The big day is fast approaching. The submission window is October 15th-17th, and the awesome agents will request from the 28th-30th. Click here to find out all about the contest. Don't forget to enter to win my free pass.
And, so, SPEAKING ABOUT AGENTS....
I'm very excited. Because we've got amazing agents lined up for you, and a diverse selection of them. New agents, established agents, agents new to contests, agents experienced with contests. Agents with genre preferences ranging all over the spectrum!
Have I hyped it up enough for you all?
Ok. Good.
Without further ado, here come the agents :) (And these aren't necessarily the only agents - more might be coming!)





Carrie Howland joined Donadio and Olson in 2005. In addition to her own clients, she handles both first serial and audio rights for the agency, as well as working with foreign rights and permissions. She also oversees the internship program at Donadio and Olson. Carrie represents literary fiction and non-fiction as well as young adult fiction.






Uwe was a guest speaker at several major conferences including the SCWC in San Diego, the Crimebake (Mystery Writers of America New England Chapter), CAPA-U in Hartford, Connecticut, the Writers' League of Texas in Austin, Penn Writers, and he spoke on a panel at the Book Expo America in New York City.
They are always open to any strong fiction (our current focus in fiction is YA, middle grade, Women's Fiction, Literary Fiction and Mysteries) and all non-fiction projects.







I am drawn to novels with a compelling voice and grounded, relatable characters that pull me into their world from the start. My favorite books have strong emotional elements that stay
with me long after I finish reading.
My current interests include young adult fiction, historical fiction, and historical romance.
I'm actively seeking middle grade and young adult novels of all genres, historical fiction, women's fiction, and romance—contemporary, historical, and new adult. I do not represent screenplays.
I am a graduate of the University of California, Santa Barbara, and received a master's degree from Emerson College's Publishing and Writing program. Prior to joining Waxman Leavell in 2013, I worked at the Gersh Agency.
Christa graduated from Binghamton University with a major in English and a minor in Anthropology. She started in publishing as an intern at both Writers House and Sterling Lord Literistic, where she fell in love with the agency side of publishing. Christa has been at McIntosh and Otis, Inc. in the Children's Literature Department since 2009 where she is actively looking for picture books, middle grade, and young adult projects. She is a fan of young adult novels with a romantic angle, and strong, quirky protagonists. Within YA, Christa is especially interested in contemporary fiction, horror and thrillers/mysteries. As for middle grade, Christa enjoys contemporary, humor, adventure, mystery and magical realism for boys and girls. For picture books, she's drawn to cute, funny, character driven stories within fiction and is open to non-fiction with a unique hook.
Christa is not looking for any Adult fiction or non-fiction, paranormal or dystopian at this time.
It was when Clelia first read Charlotte's Web in the first grade that she got hooked by the magic of books. Her love of children's books carried through adulthood and she is delighted to dedicate her life to bringing quality books and stories to young (and whimsical adult!) readers.
Clelia is originally from New Jersey. She currently divides her time between Seattle and New York. She has a bachelor's degree in English from Boston College. She received her J.D. from American University, Washington College of Law and practiced law as a corporate litigator in New York City.
In 2011, she decided to dedicate her career to books and reentered graduate school at Emerson College. In 2013, she received her master's degree in Publishing and Writing. While she was studying publishing and taking creative writing courses at Emerson, Clelia worked as a managing editorial intern in the children's book division at Houghton Mifflin Harcourt. Clelia also honed her editorial skills as an editorial intern at Oxford University Press. She also taught academic writing and research courses to freshman students at Emerson College.
Clelia acquires middle grade and young adult books. In young adult, she is currently seeking strong voice-driven novels. Right now she is particularly looking for contemporary, realistic novels, as well as books with fantastical elements ("light" fantasies). She is very interested in young adult memoirs featuring unique stories about extraordinary youths.
In middle grade, Clelia's interests run very wide, but a strong, unique and contemporary voice is always important. Humorous middle grade is her favorite. She is currently on the hunt for middle grade books that have interplay between the illustrations and text.
** With apologies, Clelia is no longer accepting unsolicited picture book or New Adult fiction queries ***
Jen Karsbaek joined first Larsen Pomada Literary Agency, then Fuse Literary Agency in 2013.
Jen is aggressively looking to build her list with women's fiction, upmarket commercial fiction, historical fiction, and literary fiction. She looks for books with particularly well-developed characters and strong authorial voice. In historical in particular she is interested in books that bring the setting to life and maintain balance between historical accuracy and strong plot choices. She is also interested in mystery, fantasy, and occasionally romance approaches to any of the genres listed above. She is not looking for YA or anything that is primarily fantasy, romance, or science fiction.
Prior to joining the L. Perkins Agency, Leon was an associate agent at Anderson Literary Management. He has a BA in Literature from Bard College and attended the Columbia Publishing Course. 
Leon is actively building his client list.
He has a particular interest in science fiction & fantasy, young adult and middle-grade novels filled with strong characters and original premises, but keeps an open mind for anything that catches his eye.
He is also looking for historical fiction set in the 20th century, particularly the 1980s or earlier.
He is not interested in non-fiction at this time. 
While I love to represent a wide variety of books, I do have a particular enthusiasm for narrative nonfiction, memoir and journalists who are writing about current events. I opened my own agency in 2003 after nearly 18 years with the Ellen Levine Literary Agency.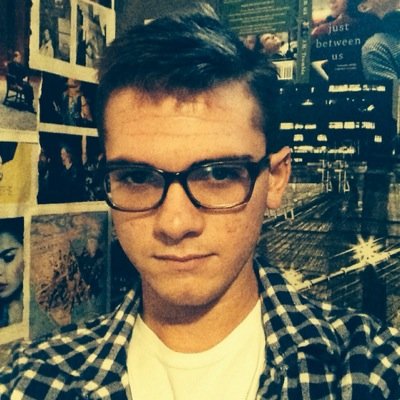 My tastes are eclectic, but all of my favorite novels are similar in that they have big commercial hooks and fantastic writing. I am seeking smart, fun, and exciting books for readers of middle grade, young adult, new adult, and select mystery/crime and women's fiction.
Middle Grade: for younger readers I am on the hunt for a humorous, intelligent fantasy; a scare-the-pants-off-me ghost or haunting story; fast-paced literary writing similar in style to Jerry Spinelli and Cynthia Lord. I have soft spots for larger-than-life characters and atmospheric setting (creepy and/or quirky).
Young Adult: I'm always looking for genre-bending books that can be an exciting puzzlement when thinking about how precisely to market; specifically mystery and crime for teens, the grittier the better; high-concept contemporary stories with addicting romantic tension. I'm a sucker for themes of finding your place in the world, new beginnings, and summer-before-college stories.
New Adult: my tastes in New Adult tend to be more darkly skewed but I would love a well-executed story that shares the same excitement, wonder, and invigoration of books like LOSING IT. Although I appreciate any story that's told well in great language, in New Adult I'm more concerned with being entertained and gripped by the edge of my seat than in being stimulated.
Adult: I would love a psychological suspense based on actual events, i.e. CARTWHEEL by Jennifer Dubois which fictionalized the Amanda Knox trial and hooked me from beginning to end. Alternatively, I'd love high-concept women's fiction; either an exquisitely told story huge in size and scope, or a less ambitious novel that simply warms my heart.
Mark Gottlieb
Trident has had great success at "home growing" talented individuals from entry level positions into leading agents in the publishing industry. With Mark Gottlieb, the term "home grown" agent is literally true.
From an early age, Mark showed a passionate interest in his father's work, his founding of Trident with Dan Strone, and the growth of the company. And his father Robert took great pleasure in being "grilled" regularly by Mark.
This focus on publishing continued at Emerson College, where Mark was a founding member of the Publishing Club, then its President, subsequently overseeing its first publication under the Wilde Press imprint.
After graduating Emerson with a degree in writing, literature and publishing, Mark began his career as an assistant to the Vice President of the Berkley imprint at Penguin, working with leading editors at the firm.
Mark's first position at Trident was in the foreign rights department, assisting the department's agents in selling the books of clients around the world.
From there, Mark went to Trident's "boot camp," working as Executive Assistant to Robert, the Chairman of the firm, with responsibility for organizing and helping to manage diverse authors and their complex business transactions.
Mark continued to follow the customary Trident development process by next assuming the position of audio rights agent. Since Mark has managed the audio rights business, the annual sales volume has doubled (for more information on audio books, please see the Audio Books page under our Services tab).
While at Trident, Mark has shown great initiative and insight in identifying talented writers for the firm's agents. Now while continuing to head up audio rights, Mark is building his own client list of writers. "I am excited to work directly with authors that I bring to Trident, helping to manage and grow their careers with all of the unique resources that are available to me at Trident."
A literary agent for close to fifteen years, Andrea Somberg represents a wide range of fiction and nonfiction, including projects aimed at a young adult and middle grade audience. Previously an agent at the Donald Maass Agency and Vigliano Associates, she joined Harvey Klinger Inc. in the spring of 2005. Her client list is quite full, however she is always actively looking to take on new authors who write in the following categories: Fiction; literary, commercial, womens fiction, romance, thrillers, mystery, paranormal, fantasy, science fiction, young adult, new adult, middle grade. Nonfiction: memoir, narrative, popular science, pop-culture, humor, how-to, parenting, self-help, lifestyle, travel, interior design, crafts, cookbooks, business, sports, health & fitness. Andrea has also been a MediaBistro instructor, teaching courses on writing nonfiction and memoir book proposals.
Patricia Nelson joined the Marsal Lyon Literary Agency as assistant to Kevan Lyon in March 2014, and became an agent in September 2014. Previously, she interned at The Angela Rinaldi Literary Agency and in the children's division at Running Press.
Patricia represents adult and young adult fiction, and is actively looking to build her list. On the adult side, she is interested in literary fiction and commercial fiction in the New Adult, women's fiction, and romance genres. For YA, she is looking for contemporary/realistic fiction as well YA mystery/thriller, horror, magical realism, science fiction and fantasy. She is also interested in finding exciting multicultural and LGBTQ fiction, both YA and adult. In general, Patricia loves stories with complex characters that jump off the page and thoughtfully drawn, believable relationships – along with writing that makes her feel completely pulled into these characters' lives and worlds.
Patricia received her bachelor's degree from the College of William and Mary in 2008, and also holds a master's degree in English Literature from the University of Southern California and a master's degree in Gender Studies from the University of Texas at Austin. Before joining the world of publishing, she spent four years as a university-level instructor of literature and writing.
Rachel Brooks
Before joining the L Perkins Agency, Rachel worked as an agent apprentice to Louise Fury. In addition to her industry training, Rachel has a business degree and graduated summa cum laude with a BA in English from Texas A&M University-CC.
Rachel is actively building her client list.
She is excited about representing all genres of young adult and new adult fiction, as well as adult romance. While she is looking for all sub-genres of romance, she is especially interested in romantic suspense and urban fantasy. She is also on the lookout for fun picture books.

She's a fan of dual POVs, loves both print and ebooks, and has a soft spot for marketing savvy writers.
This is going to be a FUN contest. So get your manuscripts and pitches polished and ready to go for the scariest, spookiest writerly contest this side of the Internet!

And check the Query Questions interviews in my blog sidebar to learn more about the agents. Plus, new interviews coming this week!