No government shut down here. The submission window for Sun versus Snow opens today at 4:00 pm EST!
The instructions and rules for entry are repeated below.
Act fast. We will only be taking the first 200 entries. Please do not enter early or your entry will be deleted. You can resend at the proper time if this happens accidentally. Confirmation emails will be sent. If you don't receive one, don't resend. We don't want duplicate entries. Please check with us on Twitter first to confirm your entry did or did not arrive, then you may resend.
There is only ONE, yes that's right, ONE entry per person allowed. Any attempt to cheat will result in entries being thrown out. This contest is only for finished and polished stories. That means do not send us your NaNoWriMo from November 2017 if they aren't ready.
Important note: The story can't have been in the agent round of any other contest
in the last three months. This doesn't mean twitter pitch events with hashtags, but multiple agent blog contests.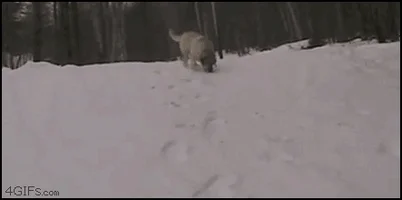 Also, Michelle and I have decided not to accept picture books for this contest.
Though we love picture books, Michelle holds special contests just for them. We do accept all MG, YA, NA and Adult genres, excluding erotica. To enter you must be followers of our blogs. Click the "follow" button on my blog. You can find Amy's blog here
. If following our blogs doesn't work, follow us on twitter or sign up for our newsletters instead.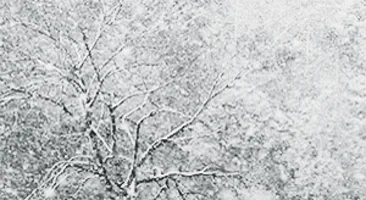 Send submission to Sunversussnow (at) yahoo (dot) com. Only one submission per person is allowed. It doesn't matter if you write under different names or are submitting different manuscripts. You are still one person and get one entry.
Here's how it should be formatted (yes, include the bolded!) Please use Times New Roman (or equivalent), 12 pt font,

single-spaced

, and
put spaces between paragraphs
. No indents or tabs are needed. No worries if your gmail doesn't have Times New Roman. No worries if the email messes up your format. Yes, we will still read it! :-)
(Here's a trick to keep your paragraph spacing: copy and paste your entry into your email and then put in the line spaces. They seem to get lost when you copy and paste. It may look right but sending scrambles the spacing.)
Subject Line:
SVS: TITLE, Age Category + Genre
(example: SVS: GRUDGING, Adult Epic Fantasy)
Title:
MY FANTASTIC BOOK (yes, caps!)
Genre:
YA dystopian Ownvoices (Age category and genre.

Add "Ownvoices" here if it applies)
Word Count:
XX,XXX (round to the nearest thousand)
Twitter Handle: (Optional so we can contact you. Will not be public.)
Is Your Antagonist hot or cold:
Describe whether your antagonist is hot or cold. Personalities differ. Does your villain snap easily or are they calm and calculating? (Don't have an antagonist who is a person--then describe the weather of your setting.)
(Can be in your character's POV, but doesn't have to be. 100 words or less.)
Query goes here! Include greeting and main paragraphs. Please leave out bio, closing, and word count + genre sentence. You may include comps if you'd like. There is no word count limit on the query but please aim for 250 – 300 words.
You may include if your story is OwnVoices up in the genre line. We really want diverse and talented writers and striping out the bios sometimes leaves us in the dark.
Remember a query has several paragraphs. Don't send us a pitch.
Here are the first 250 words of my manuscript, and I will not end in the middle of a sentence. But I will not go over 257 words. Be reasonable and don't make us count. Don't forget to space between paragraphs! No indents!
So that's it. See you at 4:00 pm Eastern time. Good luck!
And now that the rules are out of the way, how about the fun stuff!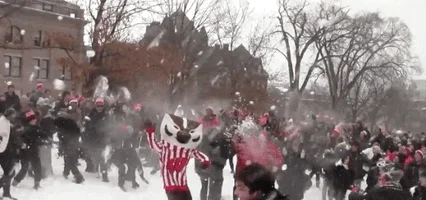 Here are the suggested daily topics. But if you want to make up your own fun games on the hashtag #SunvsSnow then go right ahead! Just keep it clean and inclusive for all.
Jan 23rd- Submission day! What genre and age category will you/did you enter? Show us a sun or snow picture from your neighborhood.
Jan 24th- It's very important to read new books in your genre to get a sense of pacing and timing as well as style. What book in your genre have you read recently?
Jan 25th- Do you get more writing done when there's sun (summer) or snow (winter)? When are you most productive?
Jan 26th- Do you have a word count writing goal for each day or use some other measurement? How do you carve out time to write?
Jan 27th- Pantser or plotter or somewhere in between?
Jan 28th- Shout out a favorite line from the ms you entered.
Jan 29th- If you had to choose one goal for your writing career this year, what would it be?
Jan 30th- Beta readers and Critique Partners are important in the writing world. Where did you meet yours so others can check out those places?
Jan 31st- Final advice as before picks are announced on how you manage nerves during contests/querying?
Have fun! Mix and mingle! Make friends! Be active!