WELCOME to the first Fall Fiction Fest agent round! It's the first time for Amy, Marty and I to square off and have a friendly competition! Many success stories have come out of our other contests over the years and we all look forward to even more of them!
So while I'm pulling for the Saucy Cranberries, every request is to be celebrated. There are 12 Saucy Cranberries for the agents to read, but they can also make requests for Team Sunshine over at

Amy Trueblood's blo

g and Team Merry over at Marty Mayberry's blog!
As the agents move through the entries, please remember that contests are subjective. Our agents have a definitive idea of what they would like for their list. If they do not request, it DOES NOT mean the entry was not worthy. No matter what happens, you've got to keep querying and NEVER GIVE UP!
Before the Cranberries squeeze the competition, here are some guidelines to remember:
There is

no commenting

in this round except for agents. Sorry, but no cheerleading as this may lead to an unconscious bias.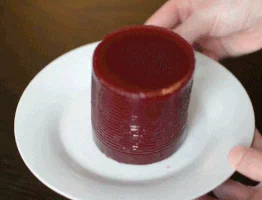 We are happy to see and retweet your thoughts and cheers over on Twitter under the #fallfest tag! That's the place to hang out and have fun! I hope to see my Saucy Cranberries present in all their tangy glory! I'll try to shout out when new requests arrive.
Agents will consider entries at all the blogs regardless of team and they might respond with a fall themed request. Amy, Marty and I are hoping the agents go crazy with the requests! There is amazing talent on all the teams!