Bloggers SC Write, Writer's Outworld and I are teaming up to bring you the first ever Query Kombat Tournament. (If you are here for Terri Bruce's cover contest go here.) Now with

10

agents.
Query Kombat will host 64 kombatants in a single-elimination, tournament style query-off.
There will be a total of six rounds in Query Kombat. First opponents will be grouped by target audience (ie. YA, NA, Adult, and MG). After that, a bracket-style grid will dictate future opponents. If you secure a spot in the tournaments, your query and the first 250 words (to the end of a complete sentence) will be pitted against another query and first 250 words. Judges will read each match-up and vote 'Victory' on the best entry (Remember, this is subjective). The entry with the most 'victories' will advance to the next round until only one champion remains. A growing list of agents (which will be revealed at a later date) will browse the semifinal round to make requests on at least one of the final four queries. Details below.
Sound fun? That's 'cause it is. But that's not all we have up our sleeve...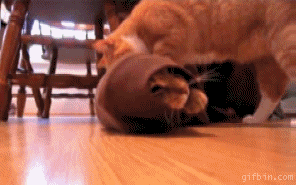 If you make it into the third round, you will be paired with an agented writer who will act as a trainer to shine up your query and first 250 words. Edits are due back three days after teams are announced.
Before the start of the semifinals (round 5), agents will be invited to the blog to make requests and choose one query they think will become tournament champion. Agent(s) who guess correctly will receive a full or partial (their choice) of the selected manuscript one week before the other agents who requested material. To clarify, agents can make as MANY requests as they want, but can only bet on one query to win. One week after the contest closes, we will be posting the final eight queries and invite agents back to make more requests.
Here are the tournament brackets
The tournament is open only to unagented writers seeking representation. Your manuscript must be complete, polished, and ready to submit. Submissions for MG, YA, NA, and Adult works will be accepted. No picture books or non-fiction.
The submission window will open at 11AM EST on Monday, May 13th and close at 11AM Friday, May 17th OR WHEN WE RECEIVE 225 ENTRIES. You may submit entries for two manuscripts (in the same email) but we will only consider the second entry on the last day of the submission window. Kontestants will be revealed May 24th and the tournament will kick off on May 28th.
In order to enter the contest you MUST follow formatting guidelines, and submit during the contest window. All entries that follow those guidelines will be considered. In the event that we receive more than the available spots, hosts will be assigned a group of queries and pick the best of their group. We will also select a few alternates. Sixty-four queries will enter into the tournament.
Entries will be sent to:
QueryKombat (at) yahoo (dot) com
Formatting guidelines:
Font: Times New Roman, 12pt font, single-spaced with spaces between each paragraph.
Subject line of the Email
: A short, unique nickname for your entry [colon] your genre (audience included). Do not skip this step or your entry will be deleted. (ex. Magigeddon: YA Fantasy)
For the nickname, make it as unique as possible so that there are no duplicates. These will be the names used in the tournament brackets (or an abbreviated version if it's too long) so keep it PG-13 and try to have it relate to your story in some way.
In the body of the email (with examples):
Entry Nickname
: Magigeddon
Name: Mike Anthony
Email address: QueryKombat (at) yahoo (dot) com
Title: DOT REAPER
Word count: 81K
Genre: YA Fantasy
Query:
Fifteen-year-old Maxine Protega became a god and a demon overnight. Prophesied to abolish magic by one faction of her people and protect it by another, she's cast into the middle of a campaign that's ripping her world and her family apart.
As it turns out, the prophecy is of the self-fulfilling persuasion, and Max finds herself on the fringes of a worldchanging choice: eradicate her race by destroying magic, or risk the slaughter of her family by protecting it.
(Only include the meat of your query. No bio. It doesn't have to be as short as mine, I just wanted to give you a quick example. Queries may be up to 350 words, but 250 is preferred.)
First 250 words:
First 250 words. Don't include the chapter title and please, don't stop in the middle of a sentence.
Also, no indentations.
Simple, huh?
All queries submitted are FINAL. We will not edit them in any way, shape, or form. Please read, reread, and rereread your submission before you hit send. Unless you make it into the third round, you will not have another opportunity to edit your query or first 250 words. You have several weeks to polish your work. Take advantage of it. Competition will be fierce.
Because the immense amount of work ahead of us, the tournament will be hosted on three separate blogs (following each of us would be a great way of saying thank you...just saying): Michelle4Laughs will host round 1 and 4.
SCWrite will host round 2 and 5.
Writer's Outworld will host round 3 and 6. Each blog will have links to all rounds so fear not. You will not get lost.
Agents, judges, and trainers will be revealed soon. (As of now we have 8 agents!)
Questions can be left in the comments and I'll answer them as quickly as possible. (Afraid I'm at work so it won't be right away.) So, yeah. That's it! I think this calls for celebration, don't you?
Hit it Pikachu!